The SnapPot® Post Planter
SnapPot®
The SnapPot® Post Planter is an original product that enhances the look of any existing post or column. 
From mailboxes, to signs, light post and even small trees, our SnapPot's Patent Pending modern design and classic colors will beautify any outdoor space.
Buy Now
Frequently Asked Questions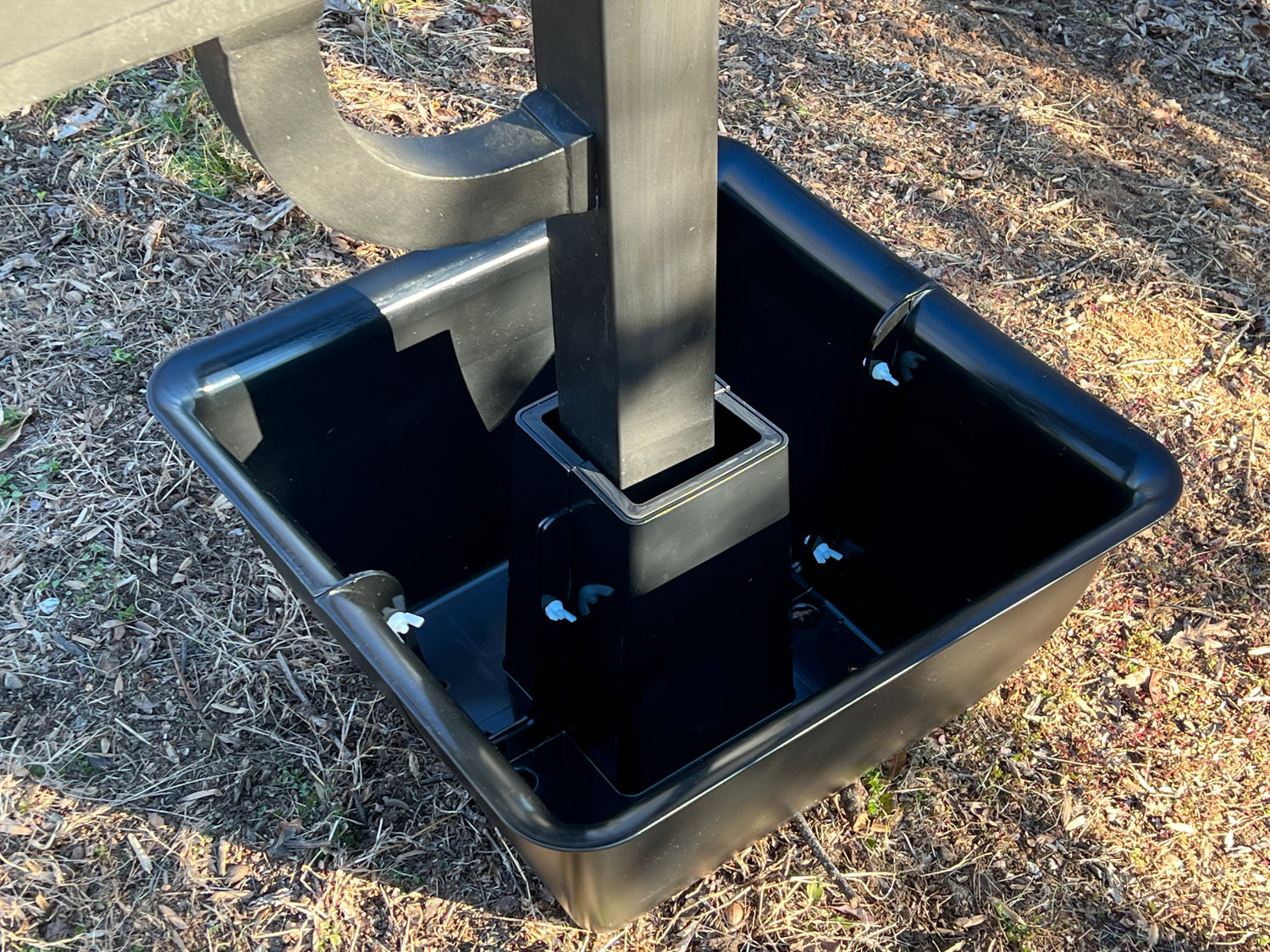 Will the SnapPot® fit a 6x6 post? 

Yes, simply grip the plastic spacer with pliers and peel out the plastic spacer and it will fit a 6x6 or a 4x6 post.
Does the SnapPot® support a mailbox post?

No, the SnapPot® does not support a mailbox post or any post. The SnapPot® wraps around a post, pole, column or small tree.
Do I need to bring my SnapPot® in for the winter?

No, the SnapPot® is made from weather-resistant resin with UV-inhibitors to protect it from the elements.
Is the Mailbox and Mailbox Post included in the SnapPot® Post Planter Kit?

No, The SnapPot® Post Planter Kit includes 2 SnapPot® halves and 6 sets of nylon fasteners to secure the 2 halves together.